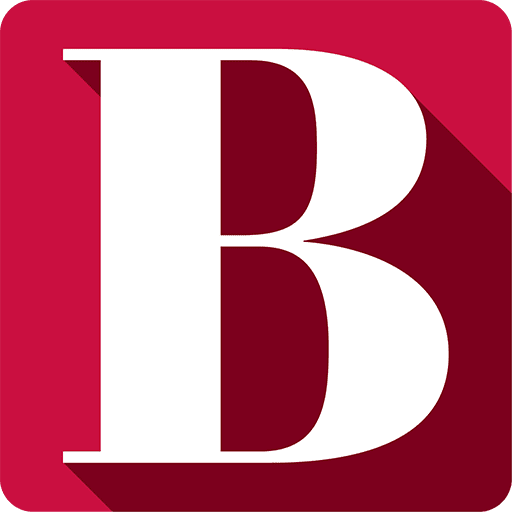 America facing a housing crisis
Each year, the Joint Center for Housing Studies (JCHS) at Harvard University publishes a comprehensive report on the nation's challenges and prospects in one of life's most basic needs. This year, its 'State of the Nation's Housing 2021' assesses the ripple financial effects of the COVID-19 pandemic, while also warning that despite substantial help from the federal government, even more support is needed to ensure that everyone shares an improving economy.
According to the report, across the country, many increases in housing costs are attributable to dwindling housing stocks that favor consumers wealthy enough to make cash offers on homes or those with savings large enough to cover. both down payments and closing costs. These market forces only worsen housing options for low to moderate income households – the hardest hit by layoffs and / or reduced working hours from the pandemic.
"For households with secure jobs and good quality housing, their homes provided a safe haven from the pandemic," said Chris Herbert, CEO of JCHS. "But for millions of people struggling to cover rent or mortgage, their housing situation has become increasingly precarious and these disparities are expected to persist even as the economy recovers, with many low-income households taking a long time to move forward. regain their financial equilibrium. "
Herbert continued: "Policymakers need to be responsive to the needs of those who have fallen further behind, ensuring that they also benefit from the expanding economy.
Racial differences in wealth and homeownership
Black America and other communities of color already suffered from pervasive discrimination, often the result of intentional structural barriers. Higher unemployment and underemployment, as well as low levels of wealth, are long-standing results. The long pandemic has exacerbated these circumstances by imposing a double crisis of health and personal finance.
Before the onset of the pandemic, JCHS found that the median wealth of homeowners in 2019 was $ 254,900 – more than 40 times the median of $ 6,270 for tenants. Even excluding home equity, the median wealth of homeowners was $ 98,500, more than 15 times that of renters.
That same year, 2019, wealth also differed significantly by race and ethnicity: the median wealth of white households was about eight times that of black households and more than five times that of Latino households.
But at the start of 2021, the 28.1% black-to-white homeownership gap was only a gradual improvement over that of 2019, where the gap was 30.8%. Much of this disparity is attributed to racial differences in median earnings. While $ 71,000 was the median income for white households, the same data point for black households was only $ 43,000, even lower than that for Latino households at $ 55,000.
Tenants and landlords are burdened with costs
In rental housing, housing affordability is so acute that even consumers with annual incomes of $ 49,999 paid more than 30% of their money for housing in 2019. When the pandemic hit, one in five renters was in arrears – black households are suffering again. 29% higher rates of late payments, more than double those of white households at 11%.
"The burden of housing costs has also moved up the income ladder," says Alexander Hermann, senior research analyst at JCHS. "Seventy percent of renter households earning between $ 25,000 and $ 34,999 and nearly 50 percent of renters earning between $ 35,000 and $ 49,999 were overcharged in 2019."
JCHS 'survey of tenants found that around 25% of COVID-related job losses had significantly depleted their savings. About the same number borrowed from families and friends, and 10% turned to predatory payday or personal loans.
For these households and others, the American dream of homeownership is distant at best. Every dollar available is needed for food, utilities and other basic needs. Fighting out of debt is most important for those facing a short-term eviction or foreclosure after the current suspensions are over. The federal moratorium on evictions will end in July.
Likewise, homeowners in difficulty who have benefited from a loan forbearance and a foreclosure ban have only 18 months to postpone or reduce their monthly payments. In mortgages, forbearance is a temporary agreement between lenders and borrowers to delay a foreclosure. In March, 7.3 million had left this status, but 2.3 million more mortgagees were still abstaining.
Expert testimony
Growing housing insecurity in the United States was also at the center of a June 9 hearing held by the House Financial Services Committee. Entitled "Ending Homelessness and Expanding Economic Opportunity in America," the forum offered expert testimony that supported many of the findings of the new JCHS report. Among the main concerns identified in a memo from the committee were:
• The lack of affordable housing is the leading cause of homelessness and housing instability in the country.
• Over 67% of homeless people are Black, Indigenous and Latin, although they represent only 12%, 1% and 16% of the total US population, respectively.
• Black men are more likely to experience lifelong homelessness due to lower incomes and higher rates of incarceration and traumatic events.
• Formerly incarcerated people are almost 10 times more likely to be homeless than the general public.
While the JCHS report included a recommendation to build more housing to address the country's housing shortage, California Representative Maxine Waters, who chairs the House Financial Services Committee, offered expanded housing vouchers to help families. low to moderate income.
"Today's hearing highlighted the urgent need to move forward on legislation to make housing choice vouchers universally available," Waters said.
The Housing Choice Voucher (HCV) program of the Department of Housing and Urban Development is often known as Section 8. Regardless of the name, it is the largest federal rental housing program, currently serving 2.28 million households at a cost of $ 25.78 billion in fiscal year 2021. Voucher holders are required to pay 30% of their income for rent and utilities or a minimum rent of $ 50, depending on the amount the higher and according to the rate determined by HUD as the local fair market value. The balance of the monthly fair market rent is paid by the state or local agency, usually a public housing authority.
Families served by the program include households with children (40%), non-elderly people with disabilities (36%) and the elderly (29%). All program agencies are required to help 75% of participants with incomes below 30% of local median income and no more than 25% of beneficiaries earning up to 50% of local median income.
Benjamin Metcalf, executive director of the Terner Center for Housing Innovation at the University of California at Berkeley, told the committee: "Coastal states, such as California, Washington, Oregon, New York and Massachusetts, are best ranked for having both the highest percentage of very low income renter residences, as well as the lowest available affordable rental housing. The housing shortage in these states extends up the income ladder, also hurting those reaching the region's median income. "
"[F]Public rent assistance has been insufficient to meet needs for some time, "continued Metcalf. "Today, around 1 in 4 eligible households are receiving assistance under the current system, with many cities' waiting lists for housing choices stretching for years or completely closed. From 2010 to 2020, funding for housing choice vouchers increased by 12%, but the increase in the number of households receiving vouchers only increased from 2.1 million to 2.3 million over the same period.
The next day, June 10, HUD Secretary Marcia Fudge announced a $ 1.1 billion expansion of emergency housing vouchers, made possible by the promulgated US bailout. These funds should make it possible to create 70,000 housing vouchers shared between 626 public housing organizations over a period of 18 months. The agencies selected were those with the greatest need as well as the administrative capacity.
Christelle Bamona, researcher at the Center for Responsible Lending, said: "In America, the richest country in the world, the basic need for housing is unmet for many people. To rectify this injustice, policymakers should take a series of measures, including investments in down payment assistance, rent assistance, and blanket student debt cancellation. The time for the action is now.
Charlene Crowell is a senior member of the Center for Responsible Lending.