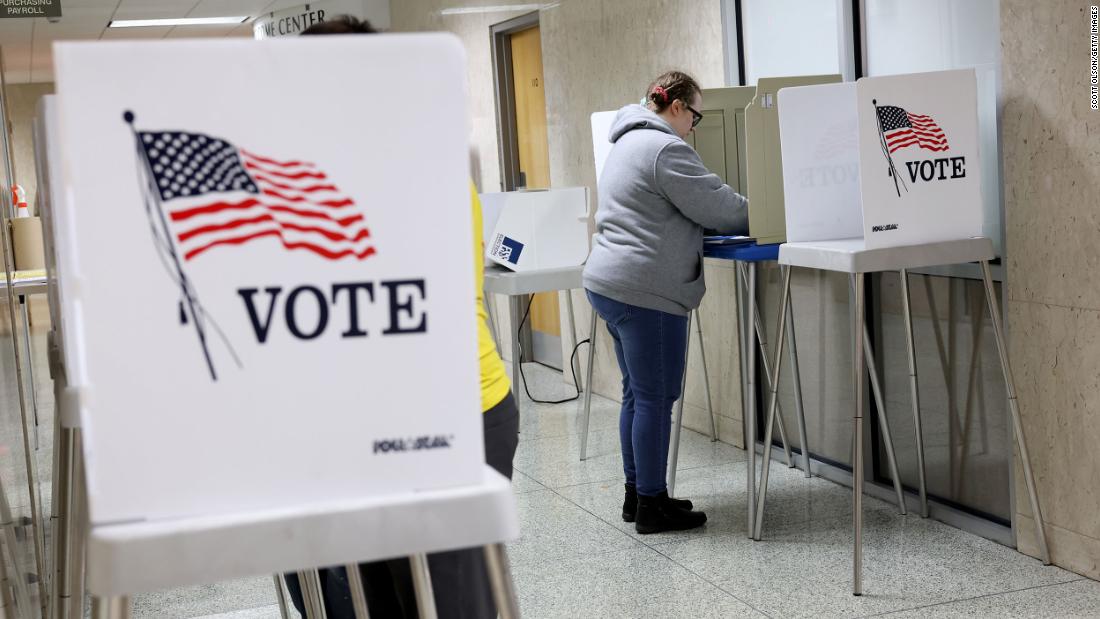 Biden says it will be tough for Democrats to keep the House
President Joe Biden sought to inflame Democrats on the eve of what he called "one of the most important elections" in people's lives, urging Democrats to the polls with a reminder of what's at stake in Tuesday's election .
"Our lives are going to be shaped by what happens over the next three years," Biden said Monday night.
Speaking at Bowie State University in Maryland, Biden echoed many of his recent attacks on "Republican MAGA proposals," "trickle down economics," and election deniers, warning Maryland voters that the Republican gubernatorial candidate is part of the latter group.
He hailed Maryland Democratic gubernatorial candidate Wes Moore as "the real deal."
"He's a veteran. Scholar of Rhodes. I've always worried about the Rhodes Scholars, they're so smart," Biden said. "He will be a great and historic Governor of Maryland."
Biden also urged Maryland voters to re-elect their congressional delegation, saying, "Here in Maryland, you have great people to vote for. Keep them. You need it. I need it."
Biden spoke of his own "historic commitment" to historically black colleges and universities like Bowie State and said that while HBCUs don't have the same endowments as many other universities, "you're just as smart , you're just as brilliant, you're as good as any other college in America.
One of the best ways to honor HBCUs "is to vote," he said.
While most of the crowd enthusiastically supported the president, he was interrupted at least four times during his remarks. At first, Biden told the crowd to "let him sing" when he was briefly interrupted by a protester. At another point, a man wearing a hat shouted something from the upper level of the gymnasium about Hunter Biden and caused further distraction.
"Don't jump, you look crazy enough to jump," Biden told the man, who kept shouting indiscriminately.
Another man wearing a similar hat also tried to yell at Biden, followed by another protester. The president continued his speech and was content to speak during the interruptions, but the crowd tried to drown out the protesters by chanting "we love Joe" or "let's go Joe".