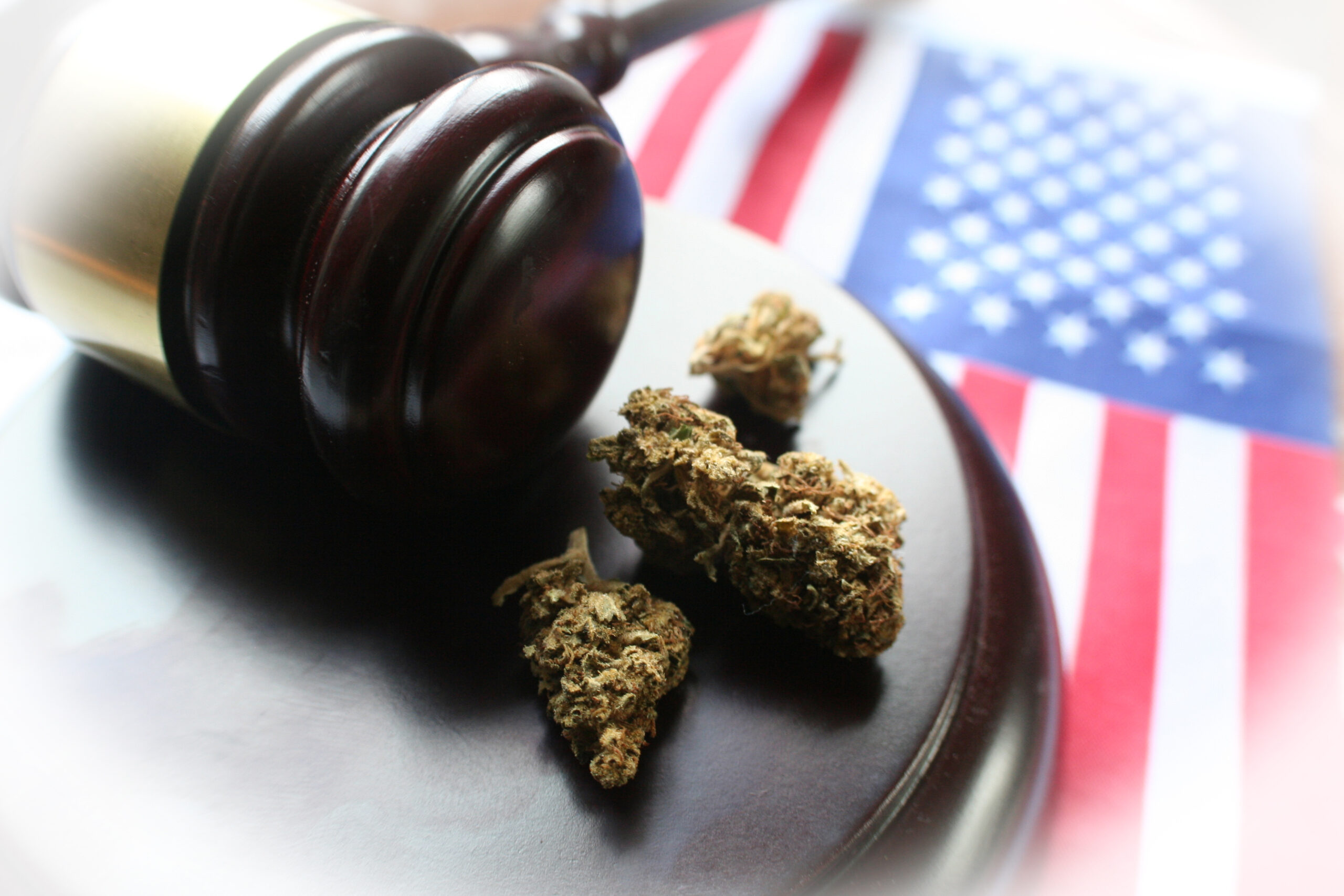 Cannabis compliance can be a daunting task
Compliance in the cannabis industry presents a different challenge in every state, with almost countless regulations and considerations waiting to upset operators and those working to ensure them throughout the supply chain – licensing, testing equipment, distribution and retail, packaging and labeling requirements, and rigorous track and trace programs.
"The level of granularity is unmatched, especially given its specific use," said David Vaillencourt, an expert in regulatory policy and standards who is CEO of the GMP Collective, a consultant to cannabis growers across the chain. supply. "And the labels are so confusing…what you need to put in a package in Florida is very different than in Illinois, is very different in Massachusetts."
Vaillencourt's comment was made during an April 20 Insurance Journal webinar, "Attaining Compliance in the Cannabis Universe." The hour-long webinar covered trends such as standards, lawsuits, hazards, best practices, and some blind spots.
Other panelists were Sarah Oglesby, director of corporate compliance at Trulieve, a vertically integrated cannabis company and multistate operator, and Ian Stewart, founder and co-chair of the cannabis law practice at Wilson Elser.
With so many complexities of being compliant in the cannabis industries in the dozens of adult and medical use states, the risks of non-compliance are real and potentially bad for a business.
Stewart described "a more aggressive stance" by state regulators against non-compliant cannabis companies.
"There is also a risk, when a company is non-compliant, there is a higher risk of breach of contract of shareholder-investor disputes, and also issues where a competitor may be able to say: "Hey, you're breaking consumer protection laws," for example, or unfair competition laws. And in California, like in a number of other states, we have laws that have real teeth where you might have a fee shifting or a cost shifting that allows the attorneys who bring these lawsuits to claim their attorney's fees and these lead to…litigation – very dangerous for an insurance company providing a defense against these claims, as they can be very expensive. »
At Trulieve, a publicly traded company with 113 dispensaries across the country, one would imagine that compliance is front and center, top of the list, and so on.
"So basically when it comes to cannabis compliance, our number one priority is to keep our license in good standing," Oglesby said. "So all of our business and operations are based on the license in this state, the cannabis license."
While any potential breach demands attention, these are the biggest ones that can bite a company like Trulieve, she added.
"It's the big violations that can put our license at risk that we need to be most aware of," she said. "And in my opinion, it is the number one priority, when it comes to the health of patients or clients. So when I look at what our main compliance concerns are, it would be anything that intersects with a public safety perspective. So making sure our products only use safe ingredients, making sure they are third party tested, making sure those testing regulations are with certified labs in that state and that we only use that these certified laboratories.
An operator like Trulieve also faces varying regulatory landscapes, ranging from overly strict to so lax that there aren't enough clear rules to follow.
These rules, if they are not clear enough, force companies to spend a lot of time and resources understanding what decision makers may have meant, and all the ways a company can violate said rules.
"Some states have better laws than others, right down to giving you a roadmap of how to comply," Oglesby said. "A lot of states though, it's trial and error, it's having good government affairs people on your team who have relationships with lawmakers and are able to come in and have conversations to understand what what the law really requires. And then having a good legal team to help you interpret that law because, as you know, laws can be interpreted in so many different directions.
Part of Vaillencourt's job is to make companies understand that simply blindly complying with what they think the rules are, or what those regulations mean, is not the best operating procedure.
"Regulations, rules and interpretations are the minimum requirements for any business to operate," he said. "And that doesn't just mean that everything is fine and it's the bare minimum. It goes beyond that, and it's how you implement and apply them and go beyond just to keep your business safe and to show that you're a differentiator in the marketplace.
Of course, one of the worst issues that can arise for a business is litigation.
Stewart, who has covered a number of ongoing cannabis lawsuits, also brought up Steele v URBN Leaf, a case Stewart has worked on. Steele is a wrongful death product liability case in which a flight attendant arrived in San Diego, California after her flight and was given edible gummy products. She ate an unknown number and was found dead the next morning. It was alleged that she had a psychotic reaction to THC.
The case was dismissed due to a lack of product identification. This happened in 2018, before track and trace was automated in California.
"I think there was a lack of corporate identity as a condition of his alleged purchase of this product from URBN Leaf, the retailer," Stewart said. "But in any event, I think the allegations in this case were that she was an otherwise healthy young adult who suffered a cardiovascular incident."
He added: "It's a warning, I think, for insurance companies to take the developing science very seriously."
Third-party standards are another important part of the compliance puzzle, according to Stewart. "If you are a business and you are in litigation and you are unfamiliar with the relevant standards that impact your market sector, this can be used very effectively by a good plaintiffs lawyer to create the basis of a negligence finding or a product liability finding," Stewart said. "Third-party standards can be used defensively and they can be used offensively, and all cannabis companies should pay attention to these developing standards and the insurance industry should pay attention."
Ensuring third parties have well-established risk management plans and follow standard operating procedures is one of the best ways to protect a business, according to Vaillencourt.
"Looking for evidence of management plans, risk management plans, just asking, 'Do you have an SOP book,' because we know, again, that almost every state requires you to submit that SOP book hypothetical, but do you actually use them? Do you have a reminder? Did you make false calls? Look for that evidence and verify that," he said. "Third-party certifications are a great way to do that."
According to Oglesby, Trulieve conducts mock audits quarterly on its recall containment policy.
"And so it's something that we're constantly refining and really making sure we implement across the board," she said. "Some other notable things we are working on are in development as there are not GMP requirements in all states, we are looking at it not only on manufacturing and food manufacturing but also on the entire culture. There is a different set of standards that we are looking to implement that equates to GMP. And so we're working on that across all of our grow sites and hopefully that will all move by the end of 2022. Just so that again we can standardize.
What is homecoming?
Compliance is in the eye of the beholder, so to speak, as regulations, like the cannabis industry they are meant to oversee, are still in their infancy and are evolving differently in different places.
Stewart took an Anatomy 101 book to describe the state of cannabis compliance.
"Compliance is also somewhat subjective again because we have the regulations, but when you compare the regulations to the body of law, the regulations are the skeleton," he said. regulations, which is like muscle and tissue. And then you have the judge who made decisions, court rulings, tort law, etc., it's like the skin of the body. So to right now, we're still…we don't have a fully functioning body of law. And especially in some of these earlier and newer (legal) states. And so, it's difficult."
Topics
Cannabis