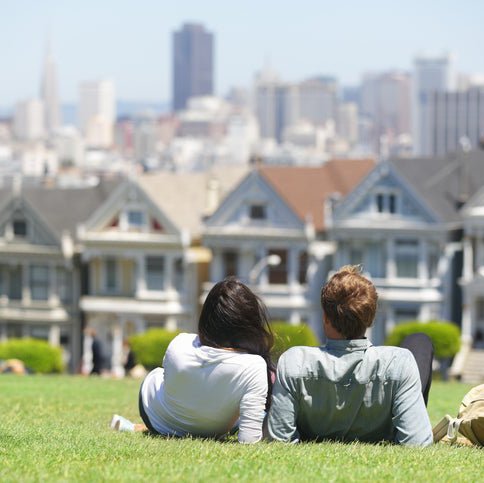 How Homes Earned Homeowners More Than Their Jobs Last Year
The increase in home values ​​exceeded the median income of workers for the first time.
---
Key points
The average home rose by $67,000 last year, the first time soaring home prices exceeded median income.
The increase in home values ​​has been fueled by low interest rates, low supply of homes and an increase in demand.
Some areas such as coastal cities in California have seen the biggest increases in home values.
---
According to Zillow, the typical value of a home in the United States is $331,533, an increase of 20.3% in one year. This increase equates to just over $67,000 from 2021 to 2022. According to the U.S. Department of Labor, the median household income was around $50,000 in 2021. This is the first time the meteoric rise in home values ​​exceed the median incomes of the average American. worker.
Booming demand for housing
The increase in house prices was due to low interest rates, rising demand and shrinking supply. The National Association of Realtors estimates that nearly one million renter households have been shut out of the housing market. As a result, the share of first-time buyers fell to 26%, an eight-year low.
Moreover, the number of entry-level homes is at its lowest level in five decades. Starter homes—properties 1,400 square feet or less—accounted for 40% of new construction in 1980. In 2020, starter homes accounted for just 7% of new construction. With the number of homes exceptionally low, affordability is becoming a significant issue for homebuyers.
Some markets have seen a greater difference between home value and income. According to a report by Zillow, the biggest differences were in California's coastal cities. Homes in San Jose went up about $230,000 when the median income was $93,000, a difference of almost $136,000.
San Francisco followed closely behind, with homes earning around $130,000 above the median wage. In addition to homes in California and Hawaii, significant increases were also seen in Boise, Salt Lake City, Seattle and Phoenix.
The internal market should remain competitive. Even with rising home prices, it's important not to rush into buying a home you can't afford. According to the Zillow report, down payments have increased by more than $10,000 in 2021 for a typical 30-year fixed mortgage.
Down payments are often the biggest hurdle for first-time home buyers. Buying a home should be based on your personal financial situation. Prospective owners should consider property taxes, maintenance costs, home insurance and other homeownership expenses before deciding to take the plunge.
The best credit card wipes interest until the end of 2023
If you have credit card debt, transfer it to this top balance transfer card guarantees you an introductory APR of 0% until the end of 2023! Plus, you won't pay any annual fees. These are just a few of the reasons why our experts consider this card a top choice to help you control your debt. Read the full The Ascent review for free and apply in just 2 minutes.