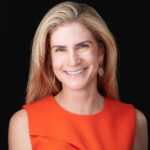 Marcello Joins Lockton as Chief Operating Officer of Mountain West; Alliant adds Hill in California
Lockton has appointed Julie Marcello chief operating officer for its Mountain West operations.
Marcello will be responsible for the operations and business development of the Lockton regional hub, including Denver, Phoenix, Las Vegas, Salt Lake City and Seattle.
Marcello has 23 years of national and international experience. She recently spent four years as a market leader for Marsh, overseeing the Chicago office and running five other Midwestern offices. Prior to joining Marsh, Marcello spent 18 years with Chubb Insurance in leadership roles around the world, including Europe, Australia and Latin America.
Based in Kansas City, Missouri, Lockton is a private insurance brokerage firm that provides insurance, risk management, employee benefits and retirement services.
Alliant Insurance Services has appointed John Hill Senior Vice President in San Diego, California.
Hill will design and deploy a range of P&C insurance solutions for a diverse customer base across the region.
Hill has 30 years of experience designing bespoke insurance solutions for clients of various industries and sizes. Prior to joining Alliant, Hill was a Commercial Insurance Broker with McGriff Insurance Services.
Alliant is a distributor of diversified insurance products and services.
The subjects
California Lockton
Is this article valuable?
Here are other articles you might like.
The most important insurance news, delivered to your inbox every business day.
Receive the trusted insurance industry newsletter