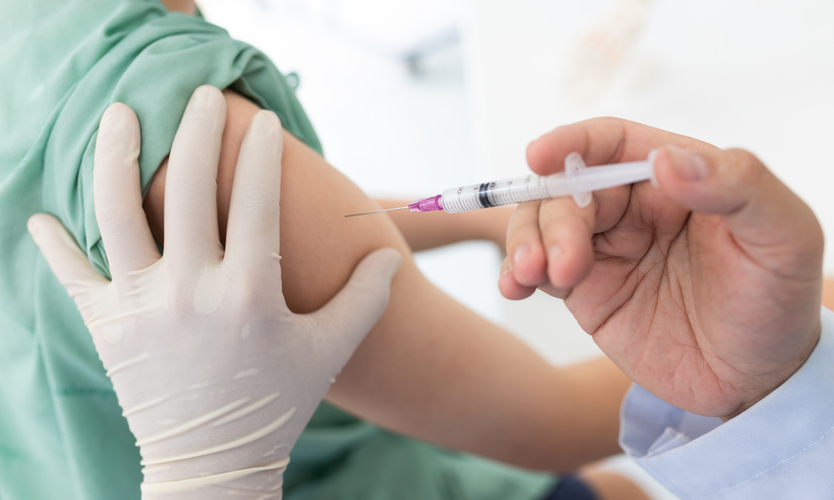 States and municipalities differ widely on the application for immunization status
Employers trying to regain a sense of normalcy and bring employees back to the workplace face legal questions regarding proof of vaccination, medical confidentiality and issues of discrimination, legal experts say.
While federal guidelines allow employers to question workers about their status and remove social distancing and mask requirements for fully immunized employees, states and municipalities have put in place decrees and laws that vary widely. , ranging from the obligation for employers to follow vaccinations to the prohibition to ask workers and customers about their status.
The U.S. Equal Employment Opportunity Commission said in guidelines released Friday that in most cases, employers can require their workers to be vaccinated against COVID-19.
"Employers are trying to separate the legal from the practice and how they're going to comply with these rules," said Wendy Lazerson, San Francisco and San Jose-based co-chair of the Labor and Employment practice group of Sidley Austin LLP, on a topic that "is changing faster than I think in any field we've ever seen."
In Washington, the state Department of Labor and Industry said in late May that employers can relax mask and social distancing mandates for vaccinated workers, requiring employers to verify and record status by verifying vaccination cards or by obtaining a signed certificate from the worker, and by doing so this information is made available to the ministry on request.
"Requiring an employer to ask an employee for their private medical information and then effectively making them the state's enforcement arm for immunization compliance" is ethically questionable, said Mark Harmsworth, director of small businesses. Seattle-based companies from the conservative Washington Policy Center think tank. . He said the requirement would be difficult for small businesses that did not have the resources to keep these types of records and that he feared the mandate would "erode trust between (employers) and employees."
Likewise, Santa Clara County, California, home to Silicon Valley, issued an order in mid-May requiring employers to ask all employees, contractors and volunteers who work on-site to disclose their status. vaccine. Employers are also required to follow up every two weeks under the order with employees who are not vaccinated or who refuse to share their status, Ms. Lazerson said.
"It's going to take some administrative maneuvering to put systems in place and try to make sure they keep track… of how they're going to keep the information stored," she said. "There is a lot to think about."
On the other side of the spectrum, Montana's HB 702 law, enacted on May 7, prohibits employers from discriminating against an employee based on their immunization status, with a few exceptions for healthcare facilities and retirement homes.
"In theory, if you discriminate against someone based on their immunization status, that person could file a discrimination charge with the state agency that enforces Montana state discrimination law," said Brett Coburn, Atlanta-based partner, Alston & Bird LLP. State employers may want to think twice before asking unvaccinated workers to mask themselves to avoid treating workers differently depending on whether or not they have been vaccinated, he said.
"It puts (employers) in the position of choosing between two extremes – sticking to the health and safety measures that have been in place for several months now for everyone or removing them for everyone," said Mr. Coburn.
Employers in states with immunization registration mandates may inadvertently face charges of discriminating against those who cannot be vaccinated due to a disability or sincere religious belief, according to the report. the experts.
Employers should also take into account some of the peer pressure issues that might arise between vaccinated and unvaccinated workers and be careful to treat all workers equally and not, for example, give preferential treatment to workers. fully vaccinated workers, said Lindsay DiSalvo, Washington-based associate of Conn. Maciel Carey LLP.
"Employers just need to be careful how they implement these policies and make sure they don't treat people differently beyond these safety issues," she said.
More news on insurance and workplace accidents on the coronavirus crisis here.