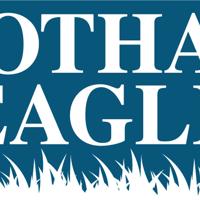 Summary of news from the Deep South | State and region news
[ad_1]
New York has announced three more cases of the omicron variant of the coronavirus, bringing the number of state cases linked to the new variant to eight. The variant has been detected in a handful of states so far, including Nebraska, Minnesota, California, Hawaii, Maryland, Pennsylvania, Colorado, Utah, Missouri, New Jersey, and Georgia . By Carolyn Thompson. SENT: 360 words, photos.
MURDER-DISMISSAL COLD CASE
COLUMBUS, Georgia – A Georgian judge decides whether he will accept prosecutors' request to dismiss murder charges in a fatal shooting in 2004. On November 22, Muscogee County Deputy District Attorney Robin Anthony filed a motion to drop the murder charges against Rebecca Haynie and Donald Keith Phillips in the death of William Kirby Smith Jr. in Columbus. Charges were filed after the involvement of an actual criminal reality show. The state wants the charges dismissed without prejudice, meaning they could be reintroduced later. Defense lawyers want the charges to be dismissed with bias, which means they could not be re-filed. Muscogee County Superior Court Judge Gil McBride has said he will decide what to do by Christmas. SENT: 460 words.
NAVIGATION ACCIDENT – CRIMINAL CHARGES
MACON, Georgia – A Macon man has been charged with boating homicide after a boating crash in July killed a man and injured six others on a lake in Georgia. Local media report that Eric Head, 57, flew to the Atlanta airport on Wednesday. Authorities say he was driving a boat too fast and under the influence of alcohol when he collided with a pontoon boat on July 24 on Lake Tobesofkee. The late-night crash killed 22-year-old William Childs and injured six of his restaurant colleagues. Authorities also arrested Nathan Hodgson, 36, and Stephen Harper, 35. The two residents of Macon are accused of obstructing the arrest and making false statements to the police. SENT: 280 words.
[ad_2]